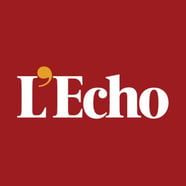 Article by Jennifer Nille in L'Echo (12 June 2020)
The bank is broadening its investment offer by offering its clients its own robot advisor, Lucy, accessible from a minimum deposit of 1,000 euros. The range of robo-advisors for Belgian private individuals is expanding. BNP Paribas Fortis launched this Friday Lucy, its fully automated discretionary management solution. "We didn't have a solution for those clients who think investing is too expensive and/or who are curious about robot advisors. We also wanted to address the need of some clients not to follow the management of their assets on a day-to-day basis and to have transparency on their assets and performance," says Stephanie Grysolle, head of investing RPB at BNP Paribas Fortis. "We also wanted to respond to clients who do not have the confidence to go for the stock market or who do not have large amounts to invest," she adds. Because the bank's automated investment offer requires a minimum investment of 1,000 euros.
Find here the complete article on Lucy, the robo-advisor developed in collaboration with Gambit Financial Solutions.