SUPPORTS A FACE-2-FACE ADVICE JOURNEY
Our advisor-guided solution provides seamless end-to-end management of the client relationship whether your client is sitting next you or checking his investments online. A simple on-screen dialogue guides clients through portfolio options and helps them define their objectives. You can support their decisions by simulating proposed portfolios. Once the portfolio is set up, clients can monitor their investments online or use the website to arrange further meetings.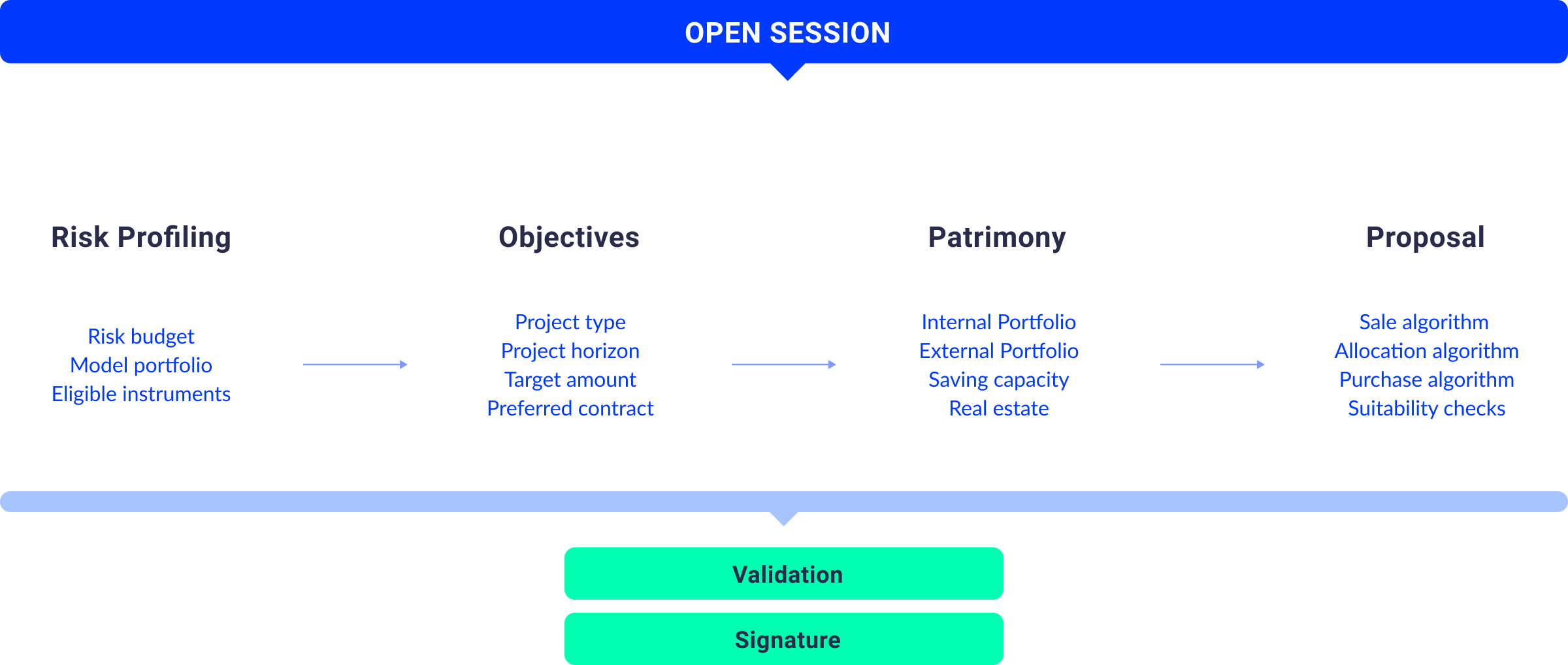 Multi-Objective Advice
---
Goal-based investing is more than a trend. Advisors can set financial objectives together with the customer (pension, save for children, etc.) and assess the feasibility.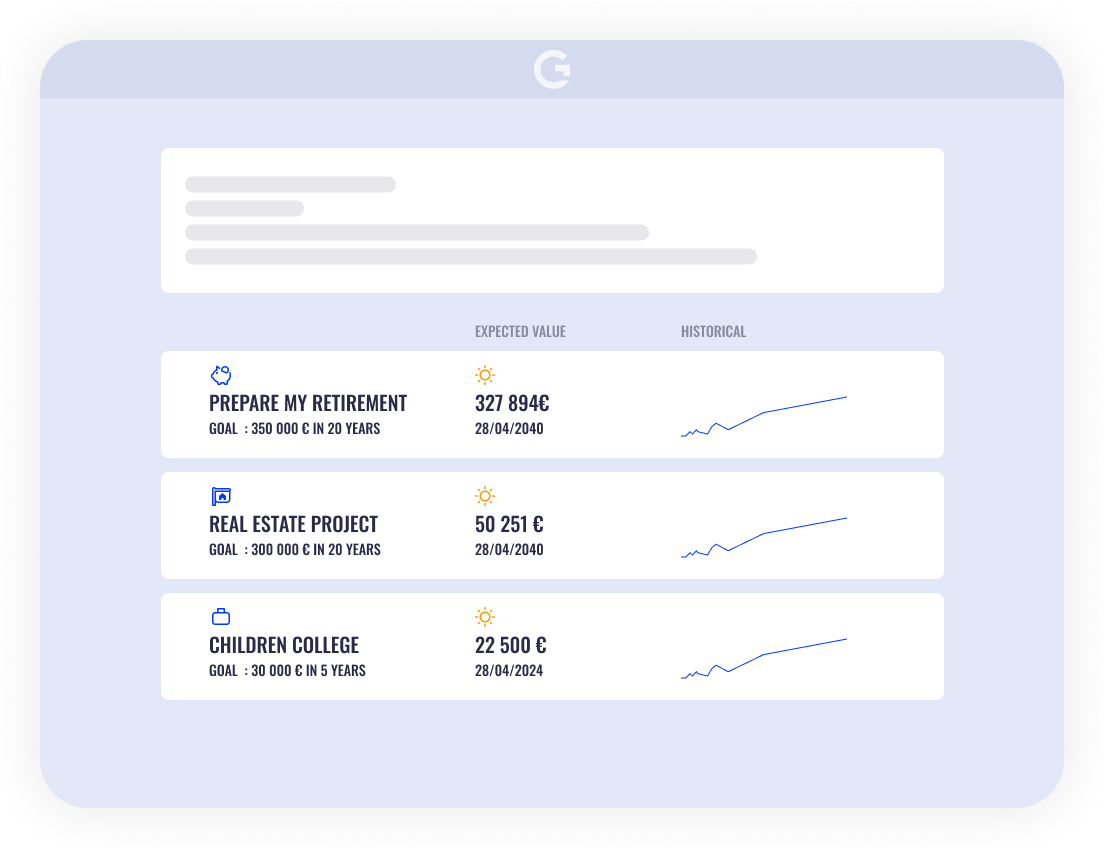 Automated Rebalancing Advice
---
Financial markets evolve, an optimal portfolio yesterday might not be optimal anymore today. Warn your clients of a potential misalignment between their investments and risk profile, and offer investment options that are better aligned.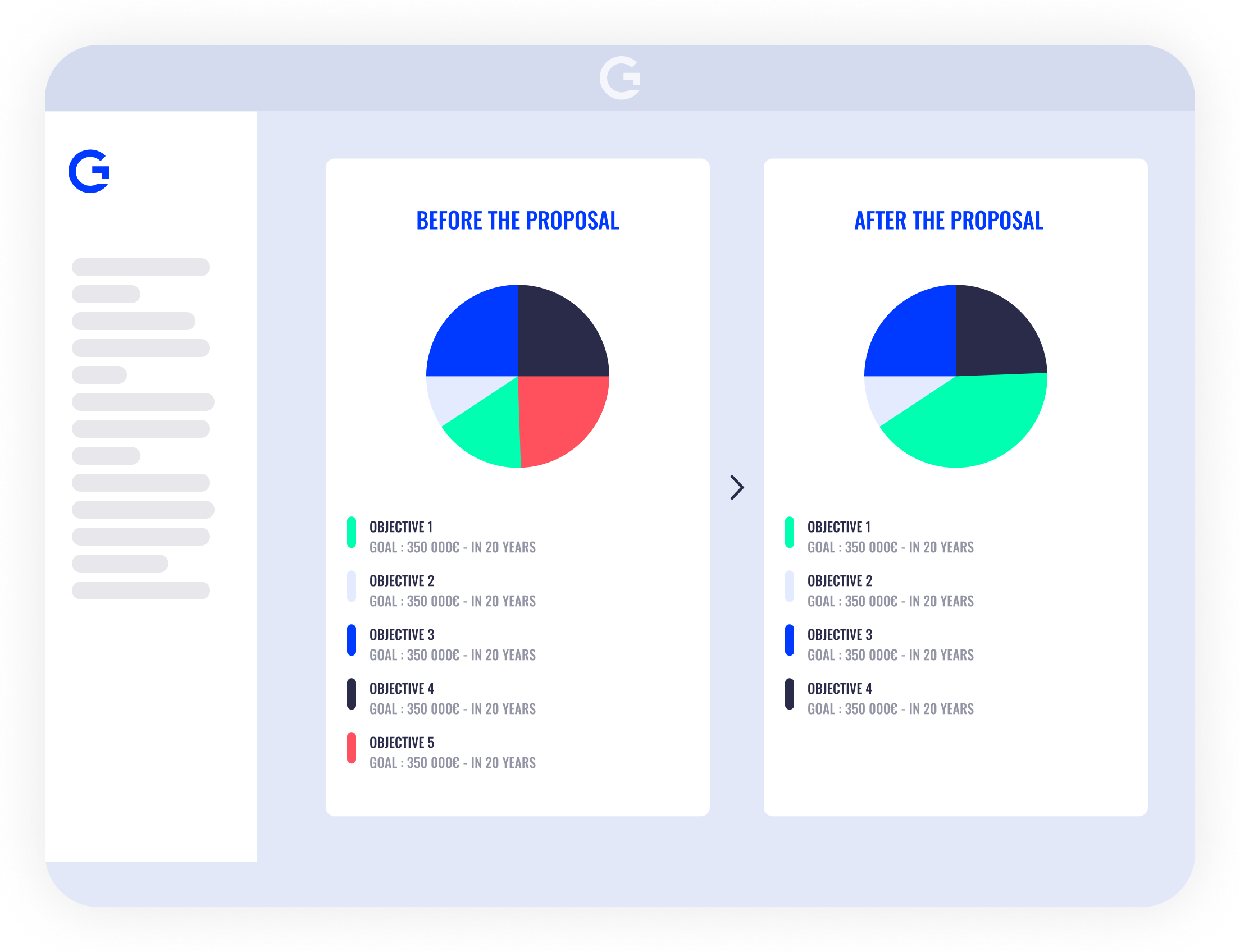 Flexibility for the Advisor
---
Each proposal can still be altered by the advisor in order to have a fully personalised, yet regulatory compliant proposal. Advisors can replace a product with another or split it to diversify over multiple products, whilst ensuring the proposal stays in line with the regulatory and personal risk constraints of the customer.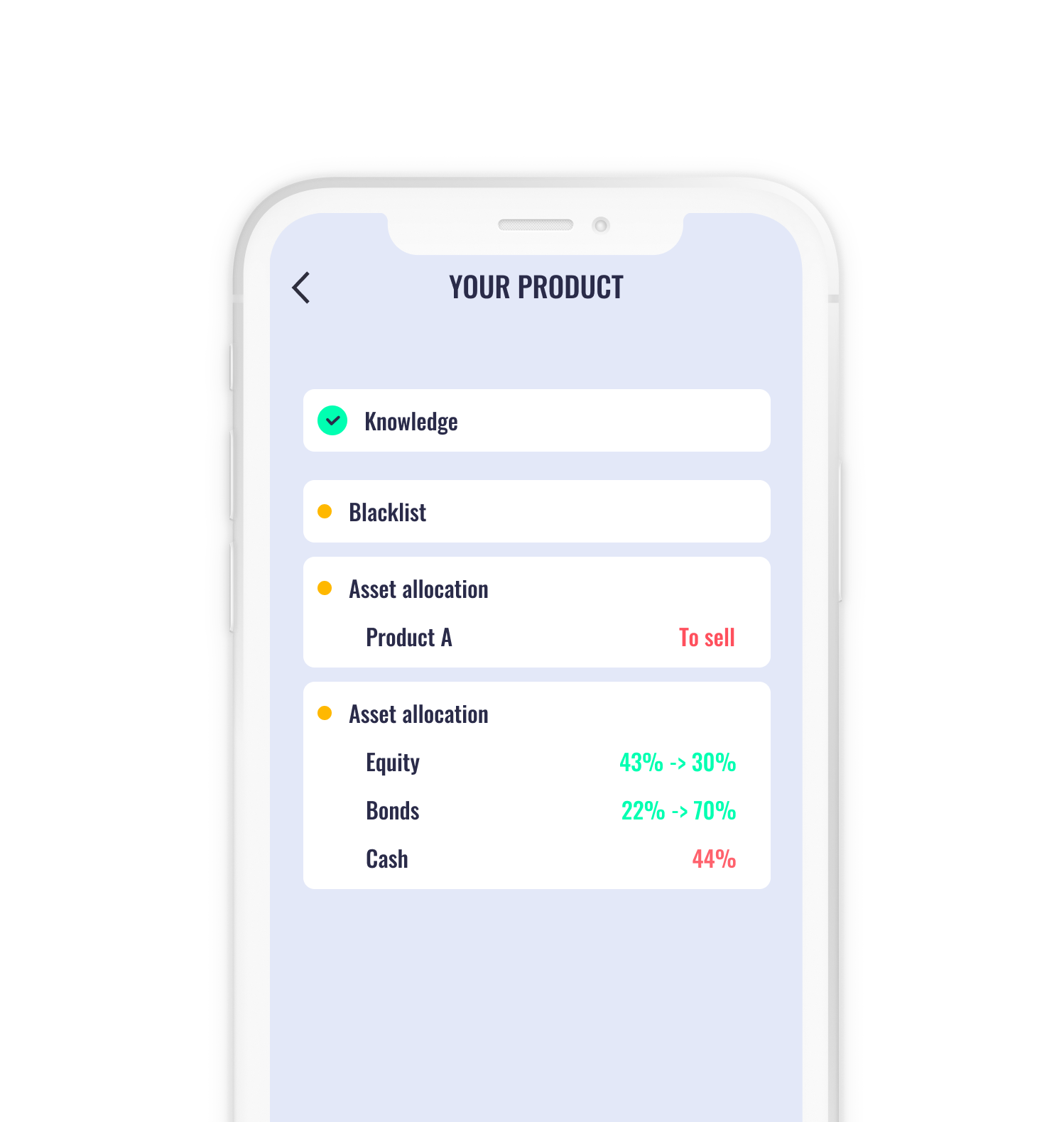 Risk Profiling & Regulatory Compliance
---
The investment advisory sector is heavily regulated, and rightly so. Our solutions are MiFID compliant and can be configured to add or remove compliance checks as per your requirements and the services provided. Concentrate on value-adding services, knowing compliance is taken care of throughout the entire process.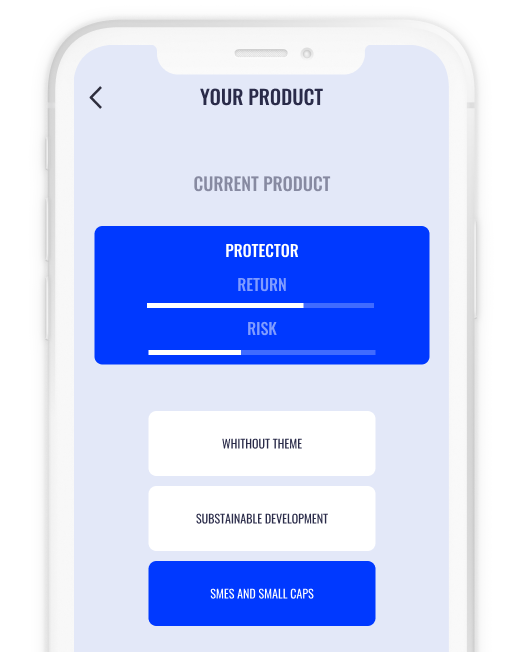 Your Platform, Your Rules
---
The investment universe - i.e. the eligible products-, the priority lists, asset classes, categorisation, risk constraints and many other parameters - are configurable by the head-office. Benefit from a platform that allows you to build a unique proposal engine that corresponds to your view of the market and how you want to serve your clients.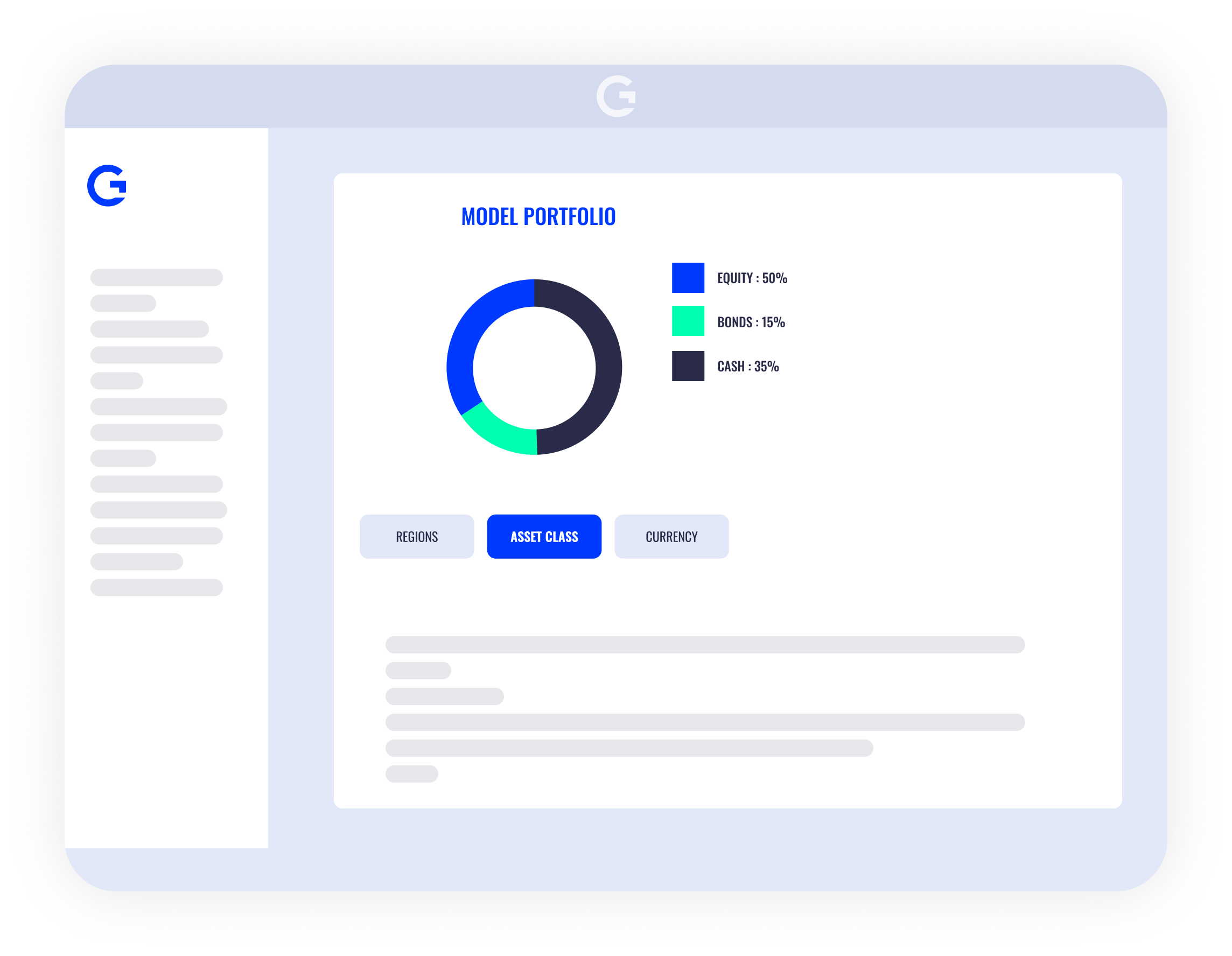 BUILD YOUR OWN SOLUTION
Our modular approach allows you the flexibility to compose a solution specific to institution's needs, taking into account the existing technical environment. The micro-service architecture allows us composing a unique platform based on standard bricks and communicating APIs.
USE CASE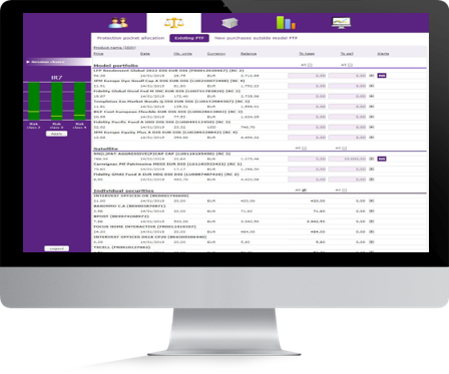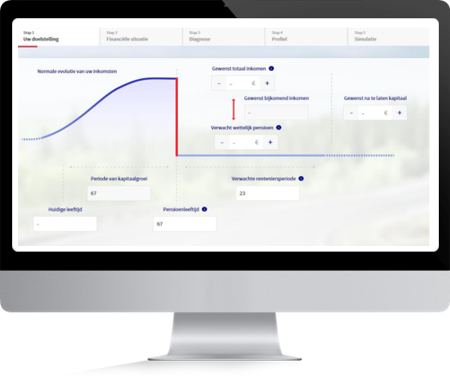 BEOBANK
Beobank is part of the Credit Mutuel Nord-Europe group located in France.
Beobank's investment strategy is a key element in the development of the bank.
Together with Beobank we have developed a digital investment advice solution based on the methodology bellow :
365° personal financial situation
Asset allocation based on 3 pockets distribution: Cash, Protection, Growth
Investor profile (based on risk profile, investment horizon, knowledge & experience)
Investment proposal (based on the model portfolio of the bank)
Signature and buy process
Quarterly wealth management statement and yearly follow up