Embed sustainability into your investment advice
The fastest and simplest way to integrate white-labeled sustainability investing into your platform and client offering.
Investment advice that connects with your clients
---
Today, 57% of Gen X & Y want positive impact. Wealth managers face a number of challenges in incorporating clients' sustainable preferences into their suitability assessment as envisaged in the EU's proposed changes to the MiFID II suitability rules.
Your clients are evolving. Finance regulation is evolving. Gambit helps you to take action. Don't miss out on the growth potential offering ESG investing to your clients can offer.
Assess your investors' sustainability preferences
---
Thanks to our API based web-services you can integrate this step of sustainable preferences measurement in your customer journey.
define or reuse the risk profile of your investors
---
Use your current system or, if you want, we are also able to help you on that.
Configure your own sustainable investment universe
---
You configure easily our recommendation algorithm to reflect your investment strategy. If you want we can also help you to update your investment universe in order to include ESG dimensions.
Recommend a suitable and sustainable compliant portfolio
---
Based on the suitability preferences of the customer, his/her risk profile and your investment strategy, we propose a personalised and suitable portfolio. Again, thanks to our API based web-services you can integrate this recommandation in your journey.
execute the rebalancing
---
You use your current back-end to execute transactions coming from your recommanndation or, if you prefer, you can connect to one of the leading back-office we manage.
Report to your customers on the impact of their investments
---
We give you continuous insight about your clients' portfolio in terms of ESG KPIs (e.g. Suistainibility classes, CO2 impact, C° warning, ...). Thanks to the API based web-services magic you can select which metrics you want, and where in your journey you put them.
BUILD YOUR OWN SOLUTION
Our modular approach allows you the flexibility to compose a solution specific to your needs, and taking into account your current technical environment. The micro-service architecture allows us composing a solution based on standard bricks and communicating via APIs.
USE CASE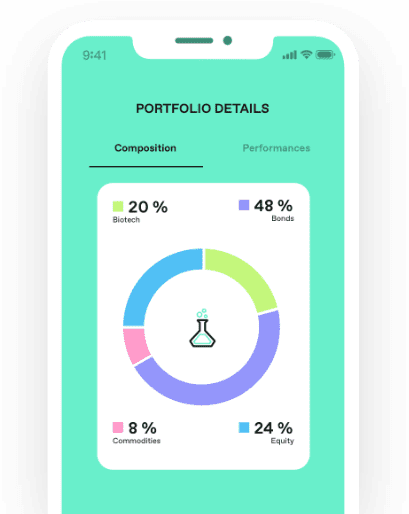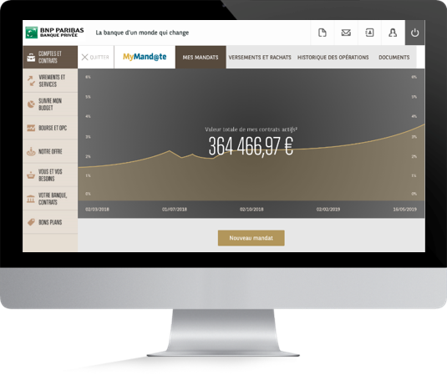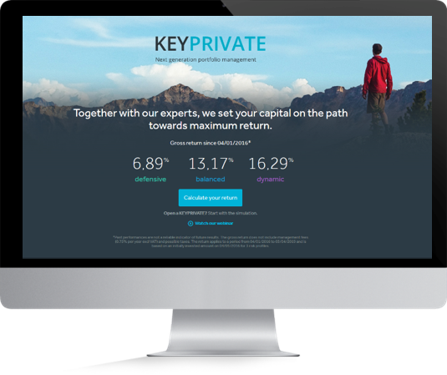 BIRDEE MONEY EXPERTS
Birdee Money Experts is a subsidiary of Gambit based in Luxembourg as a registered asset manager under the monitoring of the CSSF.
The company uses Gambit technology to propose a B2C platform allowing to anyone to invest into a discretionary investment solution from 1.000 EUR.
This B2C platform was implemented in 2018 and proposes 5 model portfolio risk levels combined with 5 "flavors" :
Real Estate
Bio-tech
Sustainable development
Europen SMEs
Responsible investment
An essential feature of Birdee Money Expert is that the platform is easy and fun to use. There is a special focus on the user friendliness and gamification.
Feel free to visit: Birdee.co
or download the app: