Intégrer la dimension responsable à vos conseils d'investissement
Le moyen le plus rapide et le plus simple d'intégrer l'investissement durable en marque blanche dans votre offre.
Des conseils d'investissement qui correspondent à vos clients
---
Aujourd'hui, 57 % des membres des générations X et Y souhaitent un impact positif. Les gestionnaires de patrimoine doivent relever un certain nombre de défis pour intégrer les préférences durables des clients en adéquation avec la règlementation MiFID II.


Vos clients évoluent. La réglementation financière également. Gambit vous aide à prendre des mesures. Ne passez pas à côté du potentiel de croissance qu'offre l'investissement ESG à vos clients.
Évaluez les préférences de vos investisseurs en matière de durabilité
---
Grâce à nos services web basés sur API, vous pouvez intégrer cette étape de mesure des préférences durables dans votre parcours client.
Définir ou réutiliser le profil de risque de vos investisseurs
---
Utilisez votre système actuel ou, si vous le souhaitez, nous pouvons également vous aider dans ce domaine.
Configurez votre propre univers d'investissement durable
---
Vous configurez facilement l'algorithme de recommandation pour qu'il reflète votre stratégie d'investissement. Si vous le souhaitez, nous pouvons également vous aider à mettre à jour votre univers d'investissement afin d'y inclure les dimensions ESG.
Recommander un portefeuille conforme, adapté et durable à vos clients
---
Sur la base des préférences du client, de son profil de risque et de votre stratégie d'investissement, nous proposons un portefeuille personnalisé et adapté. Là encore, grâce à nos services web basés sur API, vous pouvez intégrer cette recommandation dans votre parcours.
Exécuter le rebalancement
---
Vous utilisez votre back-end actuel pour exécuter les transactions provenant de votre recommandation ou, si vous préférez, vous pouvez vous connecter à l'un des principaux back-office que nous gérons.
Rendre compte à vos clients de l'impact de leurs investissements
---
Nous vous donnons un aperçu continu du portefeuille de vos clients en termes de KPI ESG (par exemple, classes de durabilité, impact CO2, avertissement C°, ...). Grâce à la magie des services web basés sur API, vous pouvez sélectionner les indicateurs que vous souhaitez et à quel endroit de votre parcours vous les placez.
BUILD YOUR OWN SOLUTION
Our modular approach allows you the flexibility to compose a solution specific to your needs, and taking into account your current technical environment. The micro-service architecture allows us composing a solution based on standard bricks and communicating via APIs.
USE CASE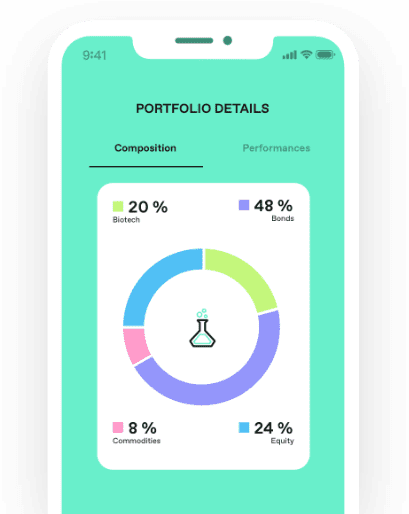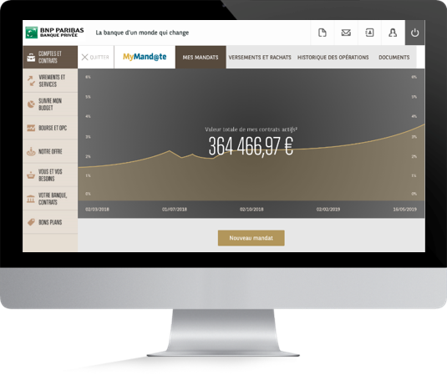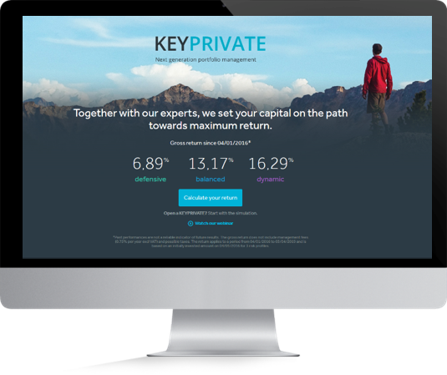 BIRDEE MONEY EXPERTS
Birdee Money Experts is a subsidiary of Gambit based in Luxembourg as a registered asset manager under the monitoring of the CSSF.
The company uses Gambit technology to propose a B2C platform allowing to anyone to invest into a discretionary investment solution from 1.000 EUR.
This B2C platform was implemented in 2018 and proposes 5 model portfolio risk levels combined with 5 "flavors" :
Real Estate
Bio-tech
Sustainable development
Europen SMEs
Responsible investment
An essential feature of Birdee Money Expert is that the platform is easy and fun to use. There is a special focus on the user friendliness and gamification.
Feel free to visit: Birdee.co
or download the app: